I love finding ways to simplify my life and save money at the same time. I will show you how, too! Over the past 25 years I've mastered the art of making our funds go farther and purchase more. Living the dream!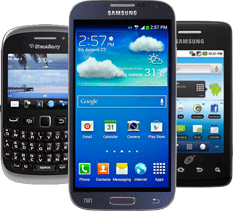 I promised a few months ago to report if I found a cell phone plan that was almost as cheap as Page Plus Cellular for T-Mobile, AT&T, and other SIM card operating phones. Recently my daughter decided that paying over $100 a month at AT&T was not worth it anymore, especially when I found her a company that will do the same thing…unlimited services…for only $45 a month!!
Nice…huh!
Check out Straight Talk. Buy a new SIM card for only $6.99 and start saving today. My daughter changed her Samsung Galaxy Note to Straight Talk and it works like a charm. She has the same great service for $55 less a month.
Don't need unlimited? Check out their "All You Need" plan for $30.
Have a Verizon Phone? See our review here of the Page Plus Cellular plans that we use.
We love saving money by simply switching our services to lower pay-as-you-go options.